I guess you could say I'm reading books like CRAZY this week, and it
'
s true. These Books are GREAT!! If I had to pick a series to read for the rest of this year, I would pick The Puppy Place Series. This book is about a German Shepard named Scout. She ends up being a replacement for another Search-and-Rescue dog named Casey who is hurt while rescuing a little girl after an earthquake in Mexico.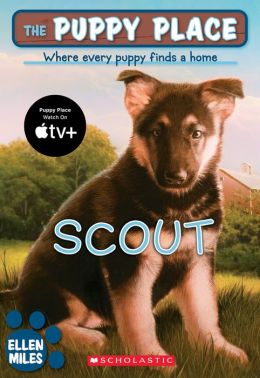 Target Audience: I think anyone who loves puppies would like this book.
Main Characters: Scout, Lizzie and Charles Peterson
Scout: Scout is a cute little German shepherd. She loves adventure and is a great learner.
Lizzie and Charles Peterson: I think you've heard enough about these guys so if you want to know more scroll down to see my other Puppy Place series Books. ;)
My Thoughts: The Puppy place series is awesome an I REALLY enjoy it! I hope you have it at your local library.
Charles and Lizzie Peterson know a lot about puppies. That
'
s because the Petersons are a foster family for young dogs. They have an adorable puppy of their own, Buddy, but they still love helping other puppies find homes.
Then Lizzie and Charles meet Scout, a gentle German Shepherd dog who is very good at helping people. A puppy like Scout needs a special owner. Can the Petersons fine the perfect person?